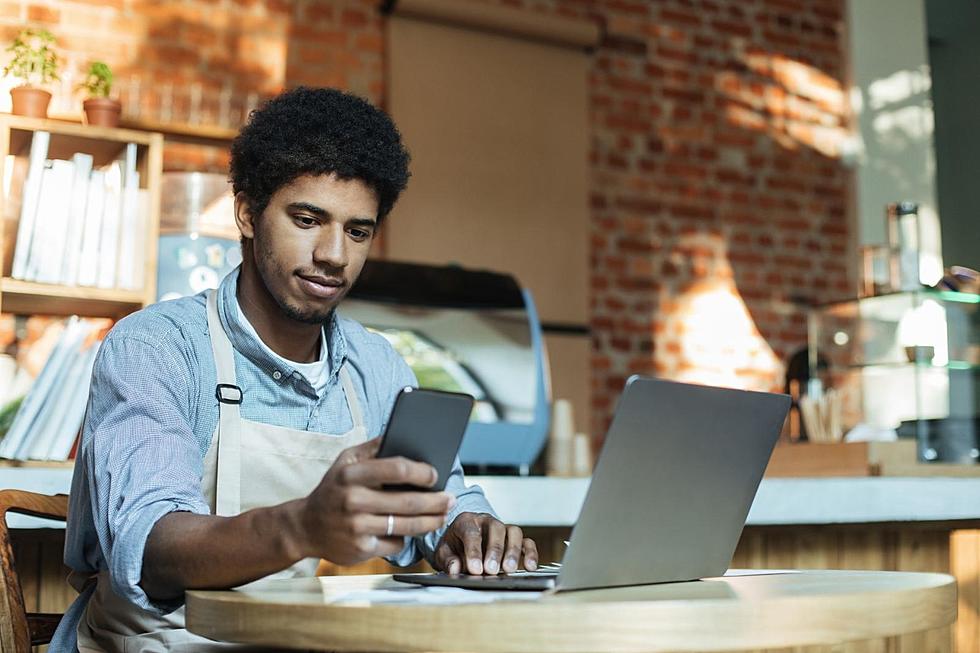 Townsquare App: Simplify Your Day With This All-in-One Business Tool
Getty Images
From Townsquare Interactive, Townsquare App is a customer relationship management (CRM) system designed specifically for YOU (small business owners) and the everyday tasks that can slow you down. This all-in-one business tool simplifies scheduling, getting paid and email marketing and makes connecting with your customers simple and pain-free.
Online Scheduling
Let customers schedule, reschedule or cancel appointments on your website and social media.
Sync your existing business calendar.
Automatically confirm customer scheduling requests based on your availability.
This CRM software allows you to ditch your daily planner and stop playing phone tag with customers who need you. With the Townsquare App's online scheduling tool, clients can schedule their own appointments at preset days and times that work for you—without the hassle. Those appointments will then show up on your work calendar, so you know exactly where you need to be and when.
Payments and Invoices
Send estimates, invoices and receipts to your customers in a matter of seconds.
Process any credit card—anywhere, anytime.
Allow customers to view and pay bills online via the secure customer payment portal.
Keeping track of all the paperwork that goes into a job can feel a bit like a scavenger hunt at times. And who likes nagging customers for that payment they keep forgetting to send?
The customer payment portal is a powerful business tool that eliminates both of those tasks by electronically storing all of your payment paperwork and allowing your customers to pay online. It's convenient and easy for everyone.
Customer Management
Store and manage all of your contacts in one place.
Upload your current customer list for an easy transition.
Automatically create a new contact entry when a form is filled out on your website.
Using this CRM software, you can store all of your customers' information in one place. In addition to contact information, you can also track other details that will allow you to personalize that customer's experience. Just leave a note of what you'd like to remember, and bring it up the next time you see them.
Email Marketing
Use drag-and-drop email templates to create professional emails.
Send out coupons and specials to your customers.
Encourage and generate online reviews from happy customers.
Creating an email marketing campaign might seem difficult, but this feature of the Townsquare App business tool makes it easy. Just customize a drag-and-drop template and away you go. You can use them to send out promotions, ask for reviews and more.
Secure Customer Portal
Allow customers to log in to their account and pay invoices securely online.
Let customers schedule their own follow-up appointments.
Brand the portal to match your business.
The secure customer portal is designed to simplify your life and your customers' lives. The customer portal allows your clients to schedule appointments, make payments and stay in touch with you. And it lets you get back to business faster.
Manage and Grow Your Business With the Townsquare App
Our Townsquare App business tool can be added to any of our packages or used as a standalone service, so no matter what situation you're in, these business tools are right for you!